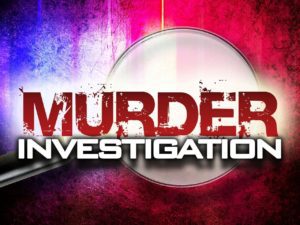 As their investigation continues into the discovery of a body in Kona earlier this week, Hawai'i Island police have reclassified the investigation as murder based on autopsy results.
Shortly before 9:30 a.m. on Tuesday, May 17, 2022, Kona patrol officers responded to the intersection of Palani Road and Queen Ka'ahumanu Highway in Kailua-Kona after receiving a report of a lifeless body near a tree. Police have identified the victim as a 63-year-old resident of Kailua-Kona; however, his identity is still being withheld pending notification of next of kin.
A forensic pathologist conducted an autopsy on Friday, May 20, and determined that the manner of the man's death was a homicide. Detectives with the Area II Criminal Investigation Section are continuing this investigation, which was reclassified to murder in the second degree.
Police ask anyone who may have information about this case to call the police department's non-emergency number at (808) 935-3311, or Detective Ray Fukada of the Area II Criminal Investigation Section at (808) 326-4646 ext. 281, or email Ray.Fukada@hawaiicounty.gov.
Tipsters who prefer to remain anonymous may call the islandwide Crime Stoppers number at (808) 961-8300 and may be eligible for a reward of up to $1,000. Crime Stoppers is a volunteer program run by ordinary citizens who want to keep their community safe. Crime Stoppers doesn't record calls or subscribe to caller ID. All Crime Stoppers information is kept confidential.