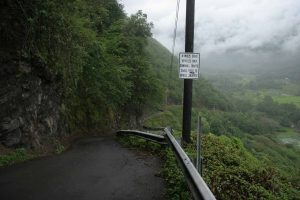 The County of Hawaiʻi, Department of Public Works (DPW) Engineering Division, and their engineering consultant, Haley & Aldrich, are rescheduling the field activities on and around Waipiʻo Valley Road. All fieldwork will now be conducted from Monday, May 16, through
Friday, May 20. The road will be closed from 9 am to noon and from 1 pm to 4 pm daily to all traffic going in and out of the valley, except for emergency vehicles, to allow the safe completion of fieldwork.

We apologize for this inconvenience and appreciate your understanding.

Any questions can be addressed to DPW Information and Education Specialist Sherise Kanaʻe-Kāne at sherise.kanae-kane@hawaiicounty.gov or 808-961-8499.