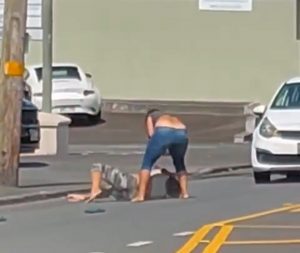 This video was sent to us anonymously of an assault in downtown Hilo on September 26, 2022. The runtime is around 10 secs till you can see the aggressor walk away as someone is coming to break it up.
Due to its nature, the video was reported on Meta and removed, so we are sharing it here.
Due to the graphic nature and the sensitivity of some. View Discretion is advised.