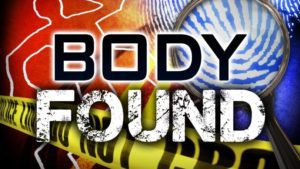 Hawai'i Island police are investigating the discovery of a body located along the shoreline just outside of Hilo Bay.
Shortly after 6:00 a.m. on Tuesday, March 14, 2023, South Hilo patrol officers and Hawai'i Fire Department (HFD) personnel responded to the shoreline area just west of the Bayshore Towers, after a caller reported observing a body at water's edge. HFD's chopper immediately located the lifeless body and brought it to higher ground.
Area I Criminal Investigation Section personnel responded to the scene to continue this investigation, which is currently classified as a coroner's inquest.
The victim appears to be a local male in his late 40s or early 50s; however, positive identification is pending by means of fingerprint identification.
The victim was transported to the Hilo Medical Center and officially pronounced dead at 7:46 a.m.
There were no immediate indications of foul play. An autopsy has been scheduled for later this week to determine the exact cause of death.
Police ask anyone who may have information relative to this case to call the police department's non-emergency number at (808) 935-3311, or Detective Casey Cabral of the Area I Criminal Investigation Section at (808) 961-2384 or email Ca**********@ha**********.gov.