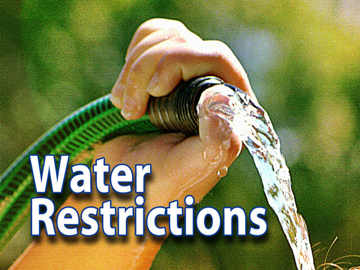 Affected Areas: Kaiwiki road from Wainaku street to the Mauka terminus, including all sides street, Kulana Kea drive, and Wainaku street between Pua lane and Ha'aheo road; South Hilo, Hawai'i
This is an urgent reminder from the Department of Water Supply (DWS), County of Hawai'i.
Effective immediately, the DWS has implemented a Water Restriction Notice for South Hilo customers in the vicinity of Kaiwiki Road. A Water Restriction mandates affected customers immediately reduce water use by at least 25 percent.
This emergency measure is necessary because a water pumping station sustained extensive damage due to a fallen tree. Water from neighboring areas is being redirected, and water hauling trucks are operating to assist the situation. However, customers are required to reduce their water use immediately to prevent any additional impacts to water service.
The 25 percent Water Restriction will remain in place until further notice. Updates will be issued as necessary and may be viewed at www.hawaiidws.org.
The DWS thanks affected customers and the general public for their cooperation, patience, and understanding while it works to maintain the community's supply of safe drinking water.
For assistance, please call (808) 961-8050 or (808) 961-8790 during normal business hours, (808) 961-8790 for after-hour emergencies, or email dws@hawaiidws.org.