If you want to know what happened at the Jail here in Hilo.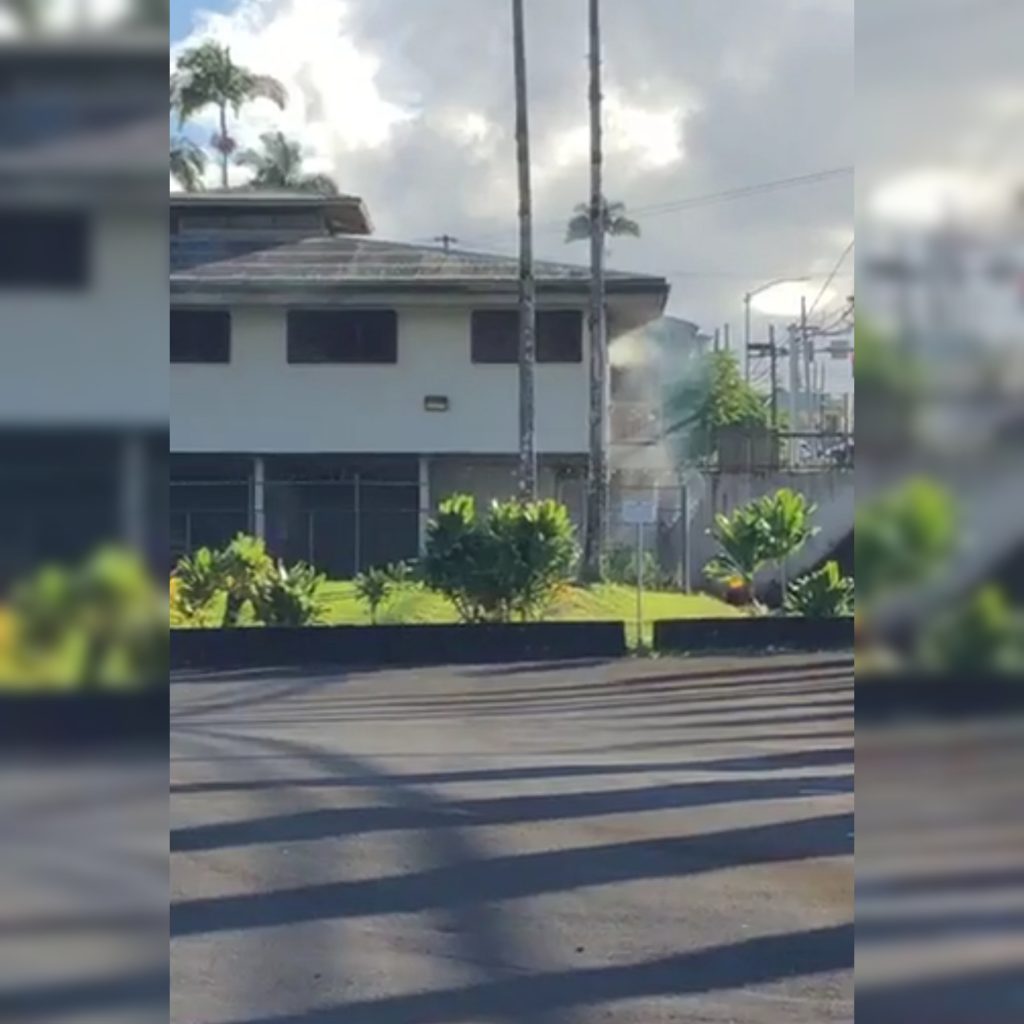 ***The narrator of the live video that was circulated on social media needs to be educated, and this is exactly why people who can't see all angles of a fire shouldn't speak about a fire. It just shows complete ignorance. Let me tell you how it was on the inside.
1st of all INMATES started this fire.
2nd of all they broke every single glass that was on that side of the building and barricaded THEMSELVES inside the building, blocking off doors and windows so that the staff couldn't see them at all… what you see are cries for attention because as you can hear the staff are telling them to get out and get on the ground.
In my 14 years of service NEVER EVER did I think (although trained for this) that I would actually face this exact scenario.
Let me tell you what was going on, on the other side of what this narrator DOESNT SEE…
I got off duty at 3pm and went to pick up my children, and before I could even get them home I received a call to report back to work due to a riot. I kissed my family bye and reported to HCCC (I was less then 2 minutes away). As I entered the facility I had a sick feeling, (I won't get into it but if you work corrections you'd know it's the calm before the storm feeling…) I arrived with several other ACO's while others had already been there. We ran into a burning building to save the very people who set that place on fire. I didn't see 1 single officer stop and ask questions. Most of us left our families to help our blue family. The building was full of smoke, flames and about 4-5 inches deep of toilet water. Our LT and SGT continued and continued to guide these inmates out but instead they attempted to make demands, all while we continue to inhale smoke and try and save these inmates.
It took these inmates at least 45 minutes to come to their senses and finally surrender, leaving behind a trail of destruction… Not only did some of these selfish inmates put their own lives in danger but the rest of their housing (that they call their own brothers) as well as the staff in danger, ALL FOR WHAT??? Because they weren't on the release list?? They can't have visits??? Are these issues really worth the life of anyone?!?
The narrator of this video is clueless to think that we as officers didn't care, this narrator was ignorant to think we were there but didn't respond, this narrator has no idea that I left my family to save the very people who didn't care about mine. This narrator has no idea that one of the bodies I pulled from that fire and smoke tonight was my own nephew so how dare he thinks I didn't care about anyone.
My fellow brothers and sisters in corrections left their families to respond to this call, so how dare you make us out to be some heartless assholes that left them to die…
So if you wanna call anyone about this incident, call the jail and thank them for leaving their families, thank them for keeping you and your family safe, thank them for working a Fucken thankless job.
1000000 people tied up our lines calling to ask about inmates while we attempt to get help, so do us a favor next time this happens, say a prayer, don't call the jail.
To the many friends and family that called me and texted me I'm soooo sorry that I couldn't get back to you, I am so grateful for you all, thank you for your love and prayers. Tonight I lay with my family and I am so grateful to have another day with them, I am blessed.
To all HCCC job well done!!!
By: Jolie Salas one of our female ACO, in regards to the first video that was released on FB live