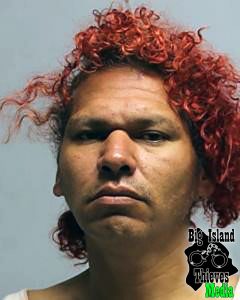 Hawai'i Island police report that 43-year-old Michael Kuahuia of Hilo, who was previously reported as missing, was located in Hilo on Sunday, April 24, 2022, in good health. The police department thanks the public for their assistance.
---
The Hawai'i Police Department is seeking the community's assistance in locating 43-year-old Michael Kuahuia of Hilo, who has been reported missing and is in need of medication.

Kuahuia is described as a local male, 6 feet 2 inches tall, 270 pounds, with dyed red shoulder-length curly hair and brown eyes.

He was last seen on Friday, April 22, 2022, around 7 a.m. at a residence located off the 100 block of Amau Road in Hilo.

Police ask anyone with information on his whereabouts to call the police department's non-emergency line at (808) 935-3311.