THE HAWAII RESTAURANT CARD IS COMING SOON!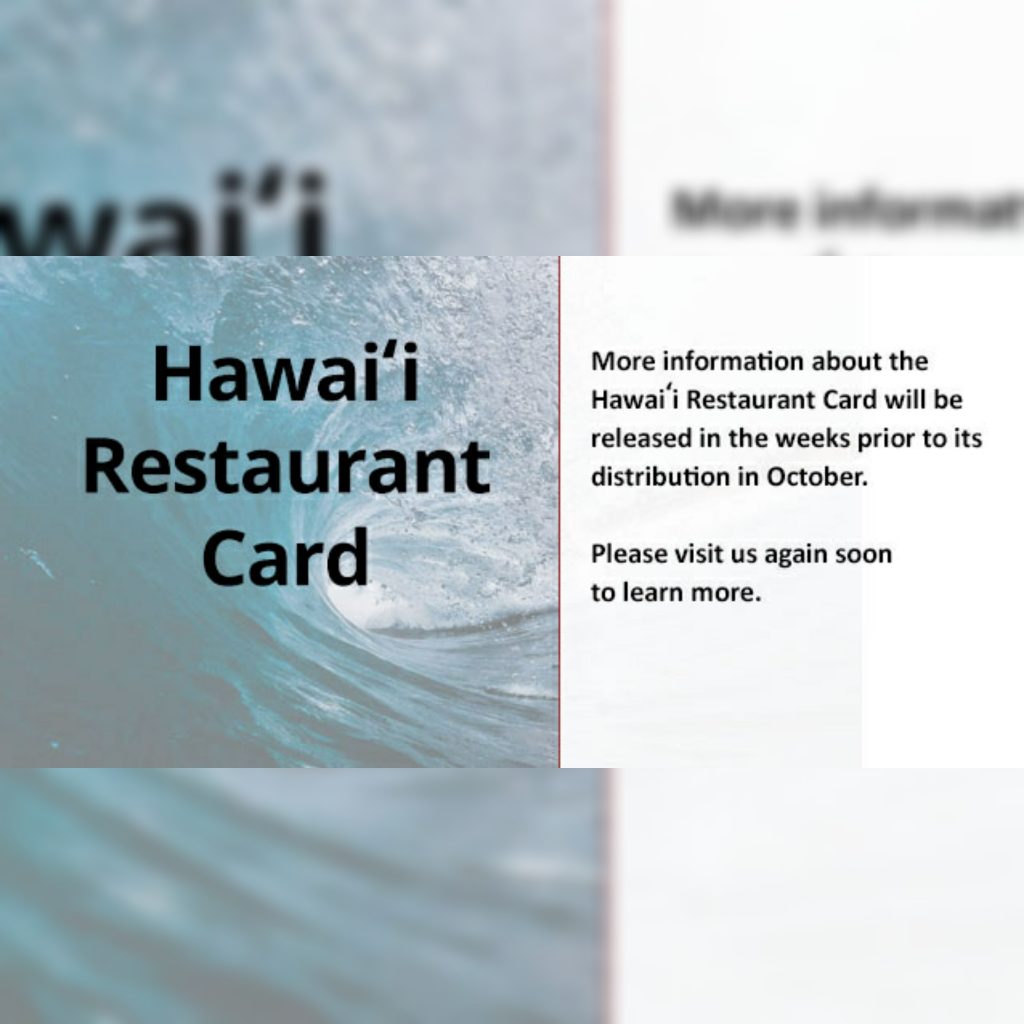 Today the Governor announced the pending launch of the Hawaii Restaurant Card program.
The Hawaii Restaurant Card is a prepaid debit card that will aid qualified Hawaii Unemployment Insurance recipients with supplemental funds they can use at island restaurants statewide.
The Hawaii Restaurant Card is funded by the State of Hawaii as part of its Economic Relief Program.
Qualified recipients will automatically receive this benefit beginning October 16, 2020.
The Hawaii Restaurant Card program aims to support individuals and families across the State whose income has been impacted by the COVID-19 pandemic, while stimulating the local economy by driving business to dine-in and take-out restaurants and fast food establishments. The economic benefits of the program will also extend through the entire local food supply chain, including farmers, ranchers, fisherman, produce suppliers, purveyors, supply companies, and many others.
More information about the Hawaii Restaurant Card will be released by the Department of Business, Economic Development, and Tourism (DBEDT).