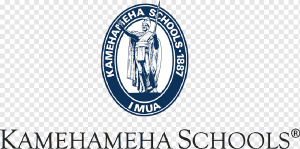 Job Posting Title: Custodian II (Temporary, On-Call)
Recruiting Start Date: 02-09-2022
Recruiting End Date: 03-29-2022
Aloha mai! Mahalo for your interest in Kamehameha Schools. If you are looking for an opportunity to utilize your skills and talents and grow in your profession, while serving and strengthening our Native Hawaiian community, we would love to have you join our ʻohana!
Candidates may be hired as a Custodian I or II based on skill and experience level.
Job Summary
Mid-level position that works with minimal direction and supervision. Performs general and specialized custodial services and event set up services (interior & exterior). Performs work independently or with other custodians in teams.
Essential Responsibilities

Custodial Services
Assesses and assembles materials and tools required for work to be performed efficiently and cost-effectively.
Prepares or instructs others to prepare work areas for work to be performed, and cleans or instructs others to clean work areas, machines, and equipment following work completion.
Independently performs general and specialized custodial services. May occasionally train or supervise other Custodians.
Safety
Attends all technical and safety- training, including on-the-job training, uses all PPE, and adheres to safety guidance.
Assesses work to be performed in advance to identify work-related risks and implements proper mitigations to ensure safety.
May instruct others in proper risk assessment and workplace safety best practices.
Reports all safety hazards to supervisor and/or immediately corrects if able to.
Administrative
Participates in campus and department events and activities as scheduled.
Adheres to all employee handbook protocols and policies including mandatory reporting.
Constructively identifies and suggests ways to improve organizational effectiveness and operational efficiency.
Position Requirements
Minimum Qualifications – An equivalent combination of education and experience may be considered in lieu of the requirements listed.
High School Diploma/Equivalent
Minimum one (1) year experience in custodial services.
Basic computer knowledge.
Good work ethic, including punctuality and good attendance.
Positive attitude and willingness to continuously learn new skills and knowledge; ability to demonstrate increasing competence.
Ability to train and instruct others.
Ability to read and comprehend training materials and correctly instruct others.
Ability to read, understand, and follow safety instructions and correctly instruct others.
Good verbal and written communication skills.
Ability to work flexible schedules to accommodate after-hours school-related functions and activities.
Demonstrated values of inclusion.
Preferred Qualifications
Physical Requirements
Often requires physical work; lifting, carrying, pushing or pulling required of objects up to 50 pounds.
Often requires walking/standing, bending/crouching/reaching/etc., and at times sitting.
Manual dexterity and strength to work with hand tools.
Working Conditions
Work may involve exposure to extreme temperatures and contact with hazardous materials, dust, dirt, smoke, unpleasant odors, loud noises, etc.
Often work outdoors and indoors.
Works in partnership and as a team with other Custodians in performing a wide range of custodial services
Work is typically conducted Monday through Friday in the afternoons and evenings, but morning or weekend hours maybe required to meet goals and objectives.
Disclaimer: The above statements are intended to describe the general nature and level of work being performed by incumbents assigned to this job. This is not intended to be an exhaustive list of all the responsibilities, duties and skills required. The incumbent may be expected to perform other duties as assigned.
(For Internal Use Only: #LI-CA)
Federal law requires employers to provide reasonable accommodation to qualified individuals with disabilities. Please contact us at hr@ksbe.edu or 808-534-8040 if you require a reasonable accommodation to apply for a job or to perform your job. Examples of reasonable accommodation include making a change to the application process or work procedures, providing documents in an alternate format, using a sign language interpreter, or using specialized equipment.
Primary Location: Hawaii Campus
City, State: Keaau, Hawaii