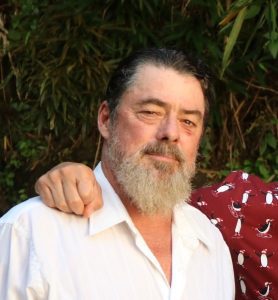 Hawai'i police have launched a missing person investigation after a 63-year-old man went overboard while fishing on a boat off Hōnaunau on Sunday morning.
The missing man, identified as Mark Knittle of Captain Cook, is described as 5 feet 10 inches tall, 185 pounds, with curly brown hair with a white mustache and beard.
It was reported to police that on Sunday, January 15, 2023, at 5:00 am, Knittle and a friend were fishing near the "C" buoy, four miles outside of the Hōnaunau Boat Ramp, when Knittle hooked an ahi. The friend heard Knittle say, "the fish is huge," then saw Knittle go overboard into the water.
The friend attempted to grab the line but was unsuccessful. Knittle was seen on the surface and disappeared within seconds. The friend attempted to jump in after Knittle but could not see him anywhere.
Hawai'i Fire Department and the Coast Guard personnel were called out and are conducting a continuous search for the next 72 hours.
Police ask that anyone with information regarding this incident call the police department's non-emergency line at (808) 935-3311 or email Officer Melani Cline at melani.cline@hawaiicounty.gov.