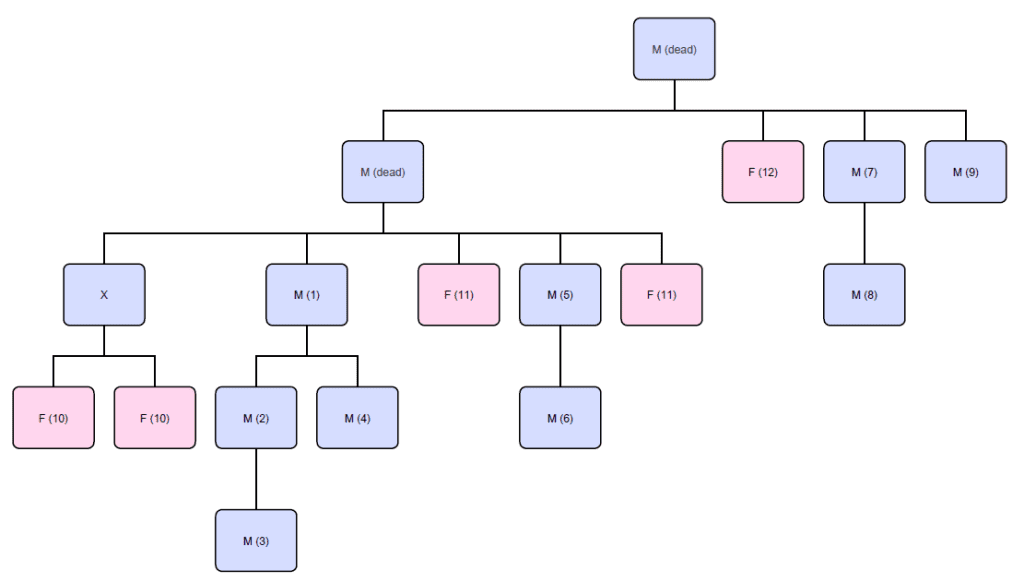 PUBLIC NOTICE TO SUCCESSORS DEPARTMENT OF HAWAIIAN HOME LANDS
HOMESTEAD SERVICES DIVISION
DISTRICT OPERATIONS BRANCH
NOTICE TO POSSIBLE SUCCESSORS OF THE FOLLOWING DECEASED LEASEHOLDERS, WHO DIED AND FAILED TO DESIGNATE A SUCCESSOR(S) TO THEIR HAWAIIAN HOME LANDS LEASE UNDER THE HAWAIIAN HOMES COMMISSION ACT, 1920, AS AMENDED.
Deceased Lessee Type Lease No. Lot No. Area/Island
Brooks, Clorinda A. AGR 7821 126-B-1 Hoolehua, Molokai
Chang, Timothy H. AGR 5915 177 Kalamaula, Molokai
Garcia, Eugene M., Jr. RES 4090 16 Waimanalo, Oahu
Hekekia, Ernestine U. K. RES 8143 78 Waiakea, Hawaii
Hoomanawanui, Melvin K., Sr. AGR 6861 5 Puueo, Hawaii
Kaaikala, Jane M. RES 4600 43 Waianae, Oahu
Kahanu, Alvin K. RES 3954 9 Waimanalo, Oahu
Kalaola, Valmores D. RES 12462 UNDV143 Kapolei, Oahu
Kaluhiokalani, Clarence K. RES 7838 9 Hoolehua, Molokai
Kealoha, Herbert, Sr. RES 7038 11 Puupulehu, Hawaii
Keohokapu, Purdy L. RES 8294 3 PKE, Oahu
Kolhtfarber, Julia A.H. AGR 4230 177 Panaewa, Hawaii
Machado, Colette Y. RES 9556 37 Hoolehua, Molokai
Mikaele, George Steven K. RES 1650 100 Nanakuli, Oahu
Palimoo, Danny K. RES 2231 161 Kewalo, Oahu
Reinhardt, Lloyd E. RES 5416 23 Paukukalo, Maui
Tanaka, Lucille L. RES 4498 262-A-1 Nanakuli, Oahu
Tomas, Rebecca RES 3747 82 Kuhio Village, Hawaii
Uu, Merle M. AGR 3729 74 Hoolehua, Molokai
Waiolama, Wayton P. RES 4482 33 Waianae, Oahu
All possible successors of the above-named decedents are hereby notified to present their claims to succeed to the homestead lease together with proof of their qualifications to the Department of Hawaiian Home Lands at its Oahu District Office at 91-5420 Kapolei Parkway, Kapolei, Hawaii 96707, or at any of the neighbor island district offices, within four (4) months from the first day of publication of this notice, ending on April 7, 2023, or be forever barred from succeeding to the lease.
Dated: ___________ _____________________________
William J. Aila Jr., Chairman
Hawaiian Homes Commission