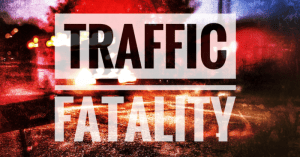 Hawai'i police are investigating a single-vehicle collision that occurred on Friday evening, January 13, 2023, on Aulii Street near the 41st Avenue intersection in Kea'au that left one woman dead.
Responding to the reported traffic collision at 10:02 p.m. on Friday, Puna patrol officers determined that three adult females and two minors were occupants of a Polaris Utility Terrain Vehicle, (UTV), that was traveling south on 41st Avenue when it took a wide left turn (east) onto Aulii Street, causing the operator to lose control of the vehicle resulting in a roll-over crash.
The operator, identified as 42-year-old Jessica Santos of Pahoa, was unresponsive at the scene. Santos was transported to Hilo Medical Center where she was later pronounced dead at 1:11 a.m. on Saturday, January 14, 2023. An autopsy has been ordered to determine the exact cause of death.
One of the minors reportedly sustained minimal injuries that did not require further medical attention at the scene. The remaining three occupants were not injured in the collision.
At this time, police believe that speed and inattention are contributing factors to this collision.
The East Hawaii Traffic Enforcement Unit has initiated a coroner's inquest and will continue their investigation into this traffic collision. Police are asking for anyone who may have witnessed the collision or who has information about it, to contact Officer Jerome Duarte at (808) 961-2339 or via email at Jerome.Duarte@HawaiiCounty.gov. Tipsters who prefer to remain anonymous may call Crime Stoppers islandwide at (808) 961-8300.
This is the second fatal traffic collision of 2023 compared to two fatal traffic collisions during this same time period last year.