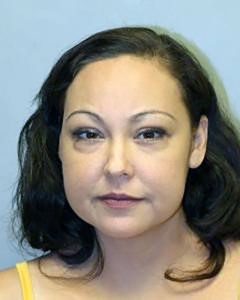 Hawai'i Island police detectives have arrested and charged 42-year-old Ann Marie Lung of Hilo, with unlawful imprisonment and terroristic threatening regarding an incident involving her 12-year-old son.
On Monday September 25, 2023, the victim reported to a School Resource Officer at a school in Hilo, that from the evening of Saturday, September 23, to the morning of Monday, September 25, 2023, he was locked in his bedroom by his mother (Lung) as punishment for taking food from their locked refrigerator. The victim reported that he had not been given any food and had not eaten any meals while locked in his room and was only given water.
The victim stated that Lung gave him a choice of either being locked in his room with no food for two days or threatened him with bodily harm. The victim climbed out of his second-story bedroom window and ran to school where he reported this incident to police. The victim and his four juvenile siblings who reside in the residence were taken into protective custody.
At 1:35 p.m. on Monday afternoon, detectives located Lung at her residence on Hema Street in Hilo, where she was arrested without incident.
After conferring with the County Prosecutor's Office on Tuesday, September 26, detectives with the Area I Juvenile Aid Section charged Lung with the following offenses:
Unlawful imprisonment
First-degree terroristic threatening
Her total bail was set at $12,000.
Lung posted bail and was given a court date for Tuesday October 24, 2023.