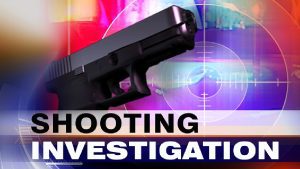 Hawai'i Island police are continuing their investigation into a shooting incident that occurred in the Hawaiian Ocean View Estates subdivision on Tuesday morning, September 19, 2023.
Responding to a shooting on Aloha Blvd. reported around 5:45 a.m. on Tuesday, Ka'ū patrol officers made contact with a 43-year-old male victim, also from Ocean View. The victim reported that while sleeping in a tent on his property he was approached by an unidentified female asking for assistance with her vehicle. While walking to assist woman, an unknown man, later identified as Jonah Farmer, assaulted him with an unspecified weapon, resulting in injuries to his neck and head. A short struggle ensued and the male victim was subsequently shot in his upper right thigh, prompting him to flee to a neighboring residence for help.
The victim believed that the suspect's intention was to rob him and reported that his 2022 Toyota Tacoma pickup truck was stolen during the incident. An all-points bulletin was disseminated to officers for the vehicle, which was later located by police in the Hawaiian Ocean View Estates subdivision.
Having received substantial injuries, the victim was transported to Kona Community Hospital for treatment and was later released.
Later on Tuesday at 4:30 p.m., Kona patrol officers were conducting area checks in Kailua-Kona when they observed Farmer operating a 2019 Kia Soul. Shortly thereafter, he was contacted by officers and subsequently arrested without incident for numerous offenses, including second-degree attempted murder, first-degree robbery, first-degree burglary, second-degree assault, unauthorized control of a propelled vehicle (auto theft), and first-degree theft.
On Thursday morning, September 21, at 9:35 a.m., after conferring with the County Prosecutor's Office, Farmer was released pending further investigation.
Detectives with the Area II Criminal Investigation Section are continuing this investigation and ask that anyone who may have information on or witnessed this incident to contact Detective Donovan Kohara at (808) 960-3118, via email at donovan.kohara@hawaiicounty.gov, or the police department's non-emergency number at (808) 935-3311.
Tipsters who prefer to remain anonymous may call Crime Stoppers at (808) 961-8300 and may be eligible for a reward of up to $1,000. Crime Stoppers is a volunteer program run by ordinary citizens who want to keep their community safe. Crime Stoppers doesn't record calls or subscribe to caller ID. All Crime Stoppers information is kept confidential.