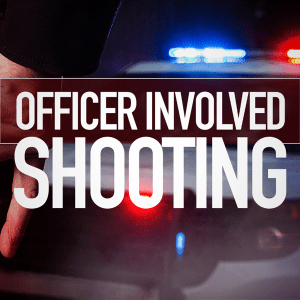 On Friday, September 22, 2023, around 11:45 p.m. Puna patrol officers responded to a report of a domestic argument between two brothers, one of whom was armed, at a residence on 34th Avenue in the Orchidland Estates subdivision in Kea'au. When they arrived, one of the parties, a 30-year old male armed with a handgun, fled on foot. Officers were unable to locate the male with the handgun and broadcast an All-Points Bulletin for the suspect. Officers completed their investigation, identified the suspect, and classified the incident as a first-degree terroristic threatening case. Officers also confirmed that the suspect had an active confirmed bench warrant for his arrest.
Overnight, officers in the Puna district continued searching for the suspect but were unable to locate him.
On September 23, 2023, around 2:30 pm, officers received information about where the suspect may be hiding. They responded to an address on the dead-end side of 26th Avenue in Hawaiian Paradise Park subdivision in Kea'au. When they arrived, the officers heard noises from inside the house and announced their presence, ordering the male to exit the house and surrender. The suspect fled from the back of the house and ran into a heavily wooded vacant neighboring property on 27th Avenue.
As the male suspect ran, officers called out to him to "stop". The suspect ignored officers' commands and continued running through the woods. As four officers chased after him, the suspect turned and fired the handgun at the officers. Fearing their lives were in danger, the officers took cover in the brush and shouted commands for the suspect to surrender. The suspect suddenly emerged from the brush and began firing at the officers again. Officers returned fire, striking the suspect.
Police officers attempted to perform first-aid on the suspect however, he succumbed to his injuries and died at the scene. Neither the officers nor any bystanders were injured.
Detectives from the Area II Criminal Investigation Section are continuing this investigation as Detectives from the Area I Criminal Investigation Section were involved with the critical incident.
As is standard practice, the Office of Professional Standards has initiated a critical incident review. The department personnel involved include a Detective with 17 years of service, a second Detective with 11 years of service, and two Officers with five years and one year of service. The have each been placed on administrative leave to ensure they are mentally, emotionally, and physically able to return to work.
Police ask anyone who may have witnessed this incident to call the police department's non-emergency line at (808) 935-3311 or Detective Donovan Kohara of the Area II Criminal Investigation Section at (808) 326-4646, ext. 238 or Donovan.Kohara@hawaiicounty.gov.