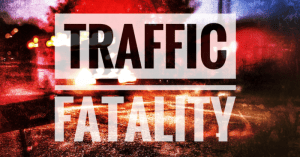 Hawai'i Island police have launched a coroner's inquest investigation following a single-vehicle traffic collision that killed a 59-year-old Mountain View man Friday evening, September 29, 2023, in Hilo.
 
Around 7:15 p.m. Friday, officers responded to a reported traffic collision on Railroad Avenue in Hilo. Investigators determined that a 2001 Mazda multi-purpose vehicle was traveling north on Railroad Avenue just before the intersection with Lanikaula Street, when the vehicle veered to the right onto a gravel shoulder area and traveled approximately 150 feet before striking a shipping container.
 
The vehicle operator and lone occupant, a 59-year-old man, was found unresponsive at the collision scene. He was transported to the Hilo Medical Center and pronounced dead at 10:22 p.m. An autopsy has been ordered to determine the cause of death.
 
The driver's identity is being withheld pending positive identification and notification of next of kin.
 
At this time, speed appears to be the primary factor in this investigation.
 
The East Hawaii Traffic Enforcement Unit initiated a coroner's inquest investigation as a result of the traffic collision. Police are asking for anyone who may have witnessed the crash or who has information about it to please contact Officer Jared Cabatu at (808) 961-2339, or via email at Jared.Cabatu@hawaiicounty.gov. Tipsters who prefer to remain anonymous may call Crime Stoppers at (808) 961-8300.
 
This is 14th fatal traffic collision of 2023 as compared to 25 traffic fatalities this time last year.