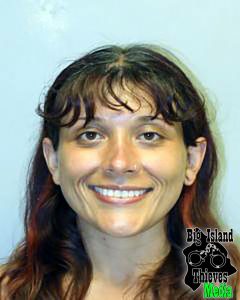 Hawai'i police are requesting the public's assistance in locating 29-year-old Chelsey Lee Hemingway of Hilo. Her family in California have not heard from her since early November 2022, and is concerned for her well-being. Hemingway also has an outstanding criminal contempt warrant and in believed to be avoiding police contact. 
Hemingway is described as 5 feet 5 inches tall, 140 pounds, with brown hair and brown eyes.
Police ask anyone who may have information on Hemingway's whereabouts to call the police department's non-emergency number at (808) 935-3311, or Detective Clarence Davies of the Area I Criminal Investigation Section at (808) 961-2382 or email Clarence.Davies@hawaiicounty.gov.