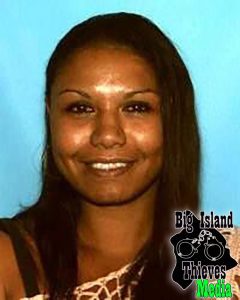 Hawai'i police are searching for 36-year-old Manaolanalani L. Benford of Mountain View, who was reported missing. She was last seen two weeks ago in the Mt. View area.
Benford is described as Polynesian with a dark complexion, 5 feet 5 inches, 145 pounds, with dark brown hair and brown eyes.
Police ask anyone with information on her whereabouts to call the police department's non-emergency line at (808) 935-3311, attention Officer Robert Keffer.
Tipsters who prefer to remain anonymous may call Crime Stoppers island-wide at (808) 961-8300. All Crime Stoppers information is kept confidential.