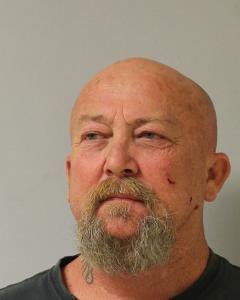 Hawaiʻi Police have charged a 53-year-old man Puna man for several offenses stemming from a domestic incident that occurred in Puna on (March 30). He is identified as Ricky Lee Bowen (corrected from Rick Bowen).
After conferring with county prosecutors, Bowen was charged with Second Degree Attempted Murder, First Degree Terroristic Threatening, Abuse of Family or Household Member: Aggravated Strangulation, Carrying / Use of a Firearm In Commission of a Separate Felony, Interference With Reporting an Emergency or Crime, Mandatory Registration of Firearm and misdemeanor Abuse of Family or Household Member.
On (March 30) at 2:54 p.m., Puna patrol officers responded to a report of a physical domestic involving a male and an injured female at a Melekule Street residence in the Orchidland Subdivision. Officers arrived and located a 51-year-old female with injuries to her hand and jaw informing police that she was assaulted by her spouse. The victim also reported that he had fired a gun at her as she ran from the residence. The victim was not injured by the shots and refused medical treatment. Bowen was taken into custody without incident.
Bowen remains in police custody in lieu of $324,000 bail. His initial court appearance is scheduled for Thursday (April 02) in Hilo District Court.