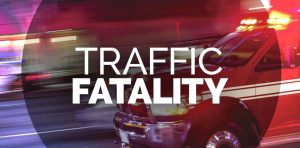 Hawai'i police are investigating a single-vehicle collision that occurred Friday afternoon, January 6, 2023, on Kalaniai Road in the area of Keahua in Honoka'a that left one man dead.
Responding to the reported traffic collision at 5:10 p.m. on Friday, Hāmākua patrol officers determined that a husband and wife from Honoka'a were traveling north on Kalaniai Road in a 2015 Subaru SUV, when the operator lost consciousness and veered off the roadway and into a pasture on private property. The vehicle sustained minor damage from the uneven terrain.
The Subaru operator, identified as 77-year-old Robert Cawley, was unresponsive at the scene and transported to Hilo Medical Center where he was later pronounced dead at 8:52 p.m. An autopsy has been ordered to determine the exact cause of death.
The front seat passenger, a 75-year-old woman, was not injured in the collision.
At this time, police believe that this is a medical related incident, however further investigation will be conducted relative to any additional contributing factors to this collision.
The East Hawaii Traffic Enforcement Unit has initiated a coroner's inquest and will continue their investigation into this traffic collision. Police are asking for anyone who may have witnessed the incident or who has information about it to contact Officer Clifford Antonio at (808) 961-2339 or via email at Cl**************@Ha**********.gov. Tipsters who prefer to remain anonymous may call Crime Stoppers islandwide at (808) 961-8300.
This is the first fatal traffic collision of 2023 compared to one fatal traffic collisions during this same time period last year.