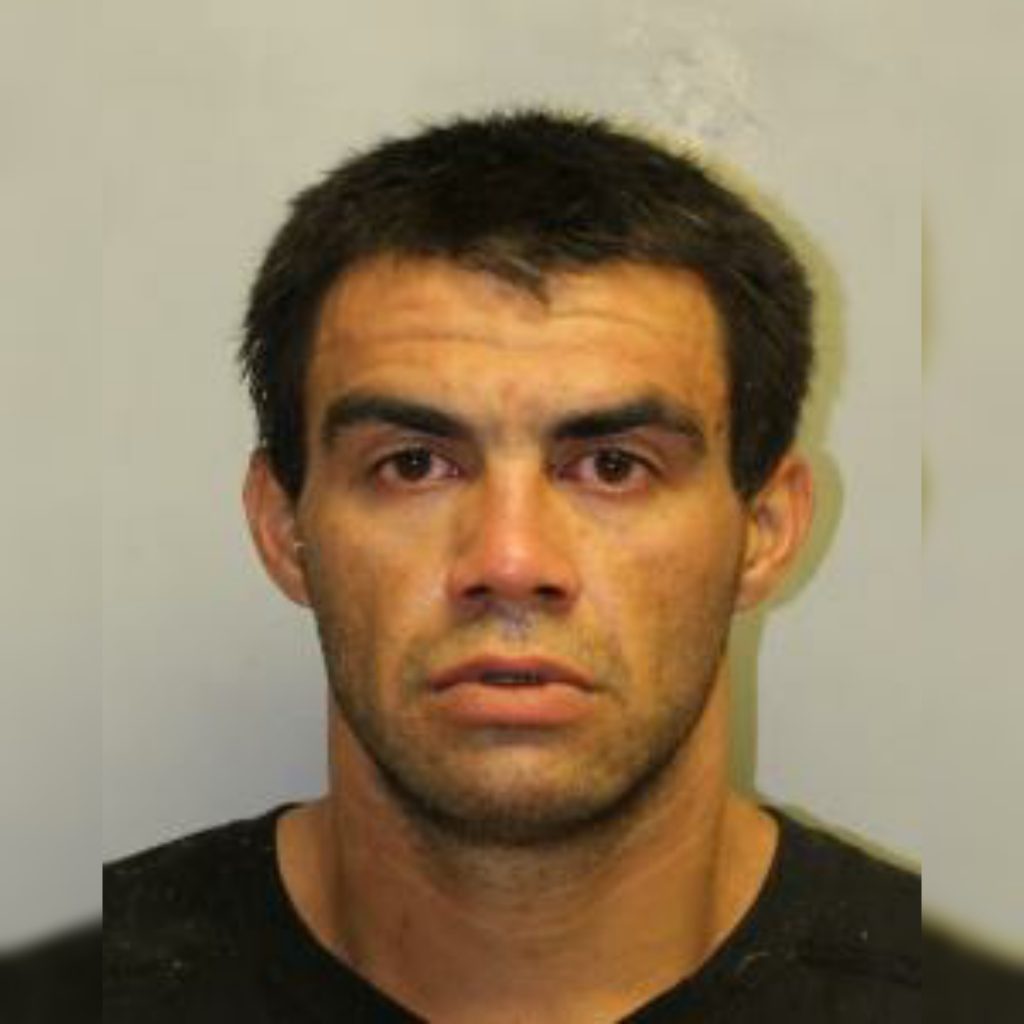 Report No. 20-069099
Hawaiʻi Island Police have arrested and charged 29-year-old Kolby Kahaule Figueroa, of Pepeʻekeo, with escape and an array of traffic and property crime offenses.
On Thursday afternoon (September 10), after conferring with County Prosecutors, detectives charged Figueroa with second-degree escape, felony resisting an order to stop a motor vehicle, reckless driving, driving without a driver's license, unauthorized control of a propelled vehicle (UCPV), first-degree burglary, and discharge of sureties.
The charges stem from several different police investigations involving Figueroa, where he had been identified as a suspect.
On August 22, 2020, North Hilo patrol officers responded to an active burglary on the Old Māmalahoa Highway in Ninoole. During the course of the investigation police were able to positively identify Figueroa on the home video surveillance system.
On September 2, 2020, South Kohala patrol officers observed Figueroa operating a stolen vehicle in the area of the Kawaihae Harbor. As officers went to investigate, Figueroa quickly left the area, resulting in a short vehicle pursuit. Due to Figueroa's erratic and reckless driving, the pursuit was terminated.
On September 9, 2020, Hāmākua patrol officers responded to an active vehicle theft complaint on Namilimili Lane in Paauilo. Figueroa and the other male were observed towing a vehicle which they had reportedly stolen. Both were subsequently arrested for the theft and Figueroa was arrested on an outstanding warrant. Figueroa was then placed into the back of a police transport vehicle. While police were investigating the vehicle theft complaint, Figueroa was able to escape police custody.
Today (September 10), at approximately 10:45 a.m., following up on leads, Figueroa was located walking along the highway in Honokaʻa. Upon seeing police he attempted to flee the area on foot, however was quickly apprehended.
Figueroa remains in police custody in lieu of $45,000 bail. His initial court appearance is scheduled for Friday (September 11) in South Hilo District Court.