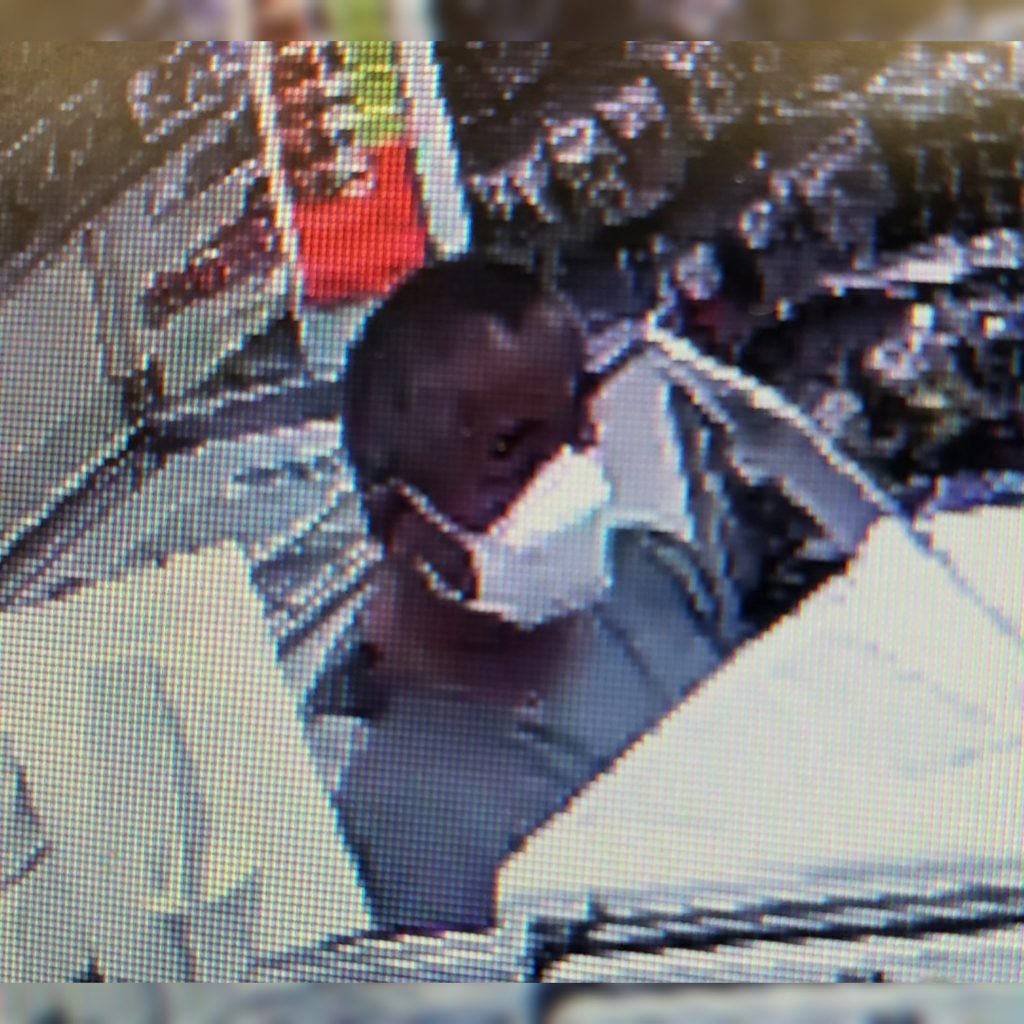 UPDATE: Hawai'i Island police have made contact with the unidentified man sought in regards to a theft at a Pahoa convenience store and appreciate the public's assistance in this matter.
---
Hawai'i Island police are investigating a theft that occurred on January 6, 2021, shortly before 8 p.m., at a convenience store in Pahoa.
At 7:50 p.m. an unidentified male was observed bending down and retrieving an unknown item from the floor. It's believed the item was a $20 bill dropped by the victim.
The police are asking for the public's help in identifying the unknown suspect pictured in the surveillance photograph.
Police ask anyone with any information about this case to call the police department's non-emergency line at (808) 935-3311 or contact Officer Dwight Walker at (808) 965-2715.

Tipsters who prefer to remain anonymous may call the islandwide Crime Stoppers number at 961-8300 and may be eligible for a reward of up to $1,000. Crime Stoppers is a volunteer program run by ordinary citizens who want to keep their community safe. Crime Stoppers doesn't record calls or subscribe to caller ID. All Crime Stoppers information is kept confidential.