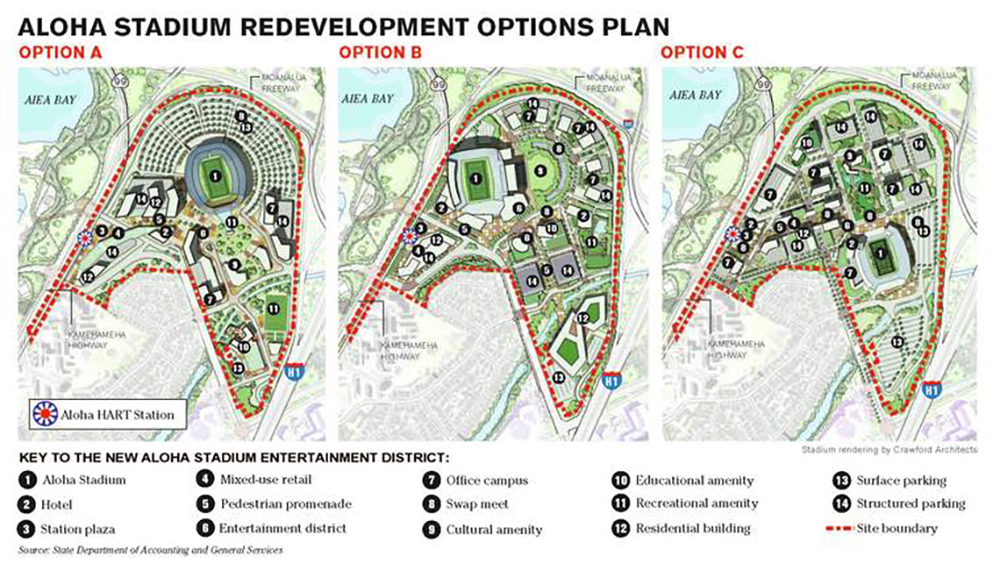 Today, in a letter addressed to Governor David Ige, Senate Minority Leader Kurt Fevella (District 19 – 'Ewa Beach, Ocean Pointe, 'Ewa by Gentry, Iroquois Point, portion of 'Ewa Villages) voiced his strong opposition to the governor's tentative plan to designate the University of Hawai'i as lead in the development and operation of the new Aloha Stadium. The initial plans, announced by the governor, come as the Legislature has appropriated funds to complete the project.
The senator explained the following:
"The Legislature approved the $350 million for a new stadium under the premise that this facility would be the centerpiece of a larger entertainment district. The understanding was a developer chosen through a competitive process would be expected to maintain and operate the stadium, not the State. The $50 million dollars for operational costs may be available to the University of Hawai'i now; however, it is unrealistic to assume the University of Hawai'i will be able to commit to generating sufficient revenues from its athletic programs on an annual basis to maintain and operate the Aloha Stadium without future funding bailouts from the State."
The senator pointed to the university's handling of the $8.3 million retrofitting project at Clarence T.C. Ching field as evidence of his opposition. During this project, there were numerous procurement irregularities that led to a legislative hearing in which the university was questioned.
Senator Fevella stated quite simply, "There is a lack of confidence that the University of Hawai'i can build a new stadium at the Halawa site." He also noted that building and operating a multi-purpose stadium intended for community events falls outside of the University of Hawai'i's mission statement and dedication to higher education.