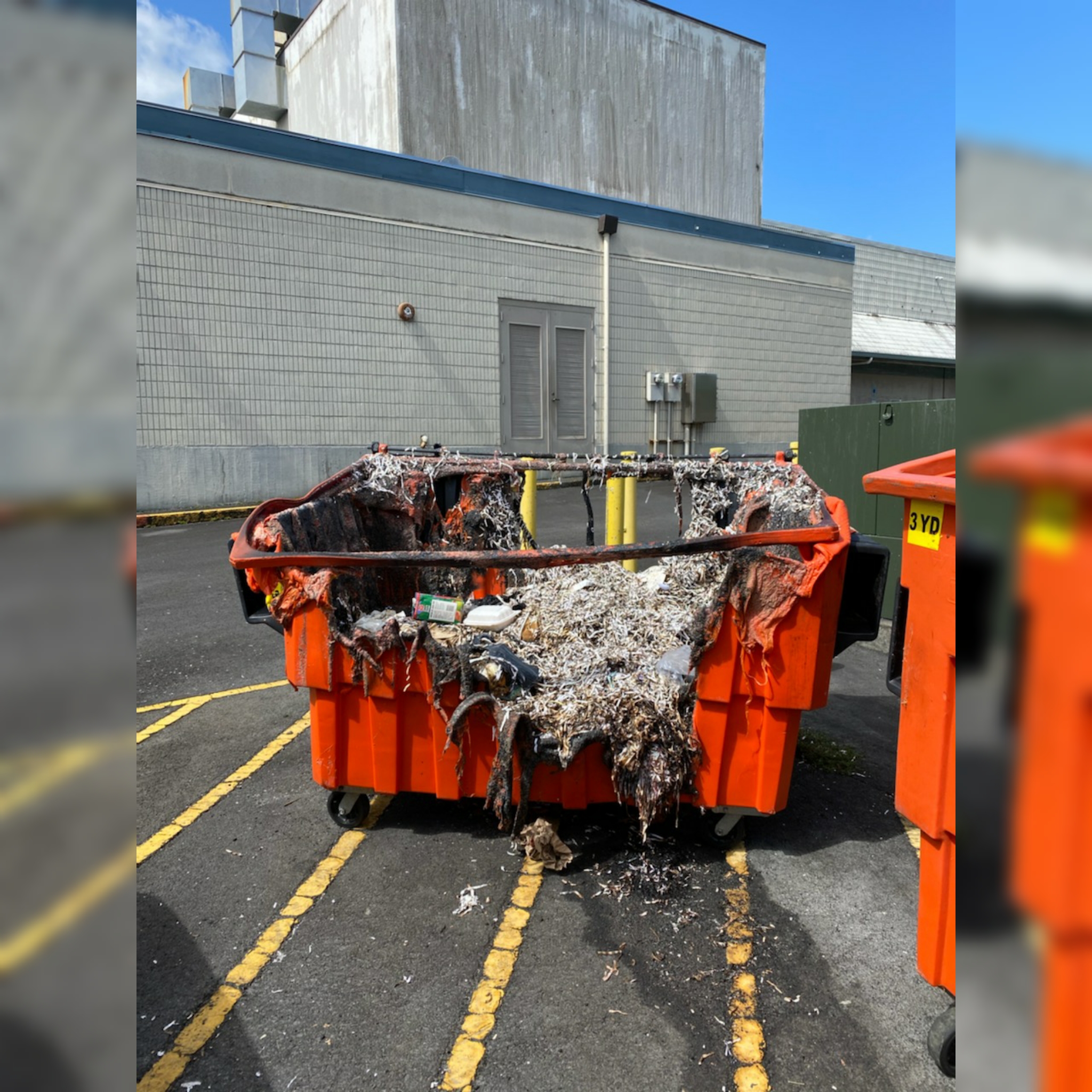 On Friday, October 2, 2020, at around 9pm, the Pacific Waste roll-off bin, located in the back of the Hawaii County – Aupuni Center Building, along Aupuni Street, was set on fire.
Fire fighters responded to the blaze and there are no reported injuries.
Should anyone have any information of any suspicious activity, that they may have witnessed, please contact Officer M. Rutcowski, at 808-935-3311 (Non-Emergency line).