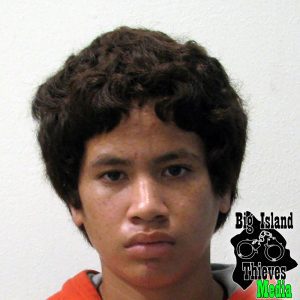 Hawai'i police are asking for the public's assistance in locating 14-year-old Kamalii M.K. Lawelawe of Kailua-Kona, who was reported as a runaway. He was last seen at his residence on Sunday, July 3, 2022, at 10:30 p.m. wearing white shorts, white aloha print shirt, and with a small blue backpack.  

He is 5 feet 4 inches tall, 130 pounds, with short curly reddish hair and brown eyes.

Police ask anyone with information regarding Lawelawe's whereabouts to call the police department's non-emergency line at (808) 935-3311 or contact Officer Derek Okabayashi at de**************@ha**********.gov.