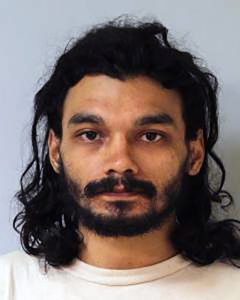 The Hawaii Police Department is currently searching for escapee Ainakailani Akui, M-28, 5'8", 145 lbs., black hair, brown eyes, wearing gray sweatpants and sweatshirt.
He was last seen at the Hale Nani Correctional Facility on  Kanoelehua Ave, Hilo, 11-02-23 at 1035 A.M.  He is known to frequent the Hilo and Puna districts.  
If anyone sees Akui or has information on his whereabouts, do not approach him, contact 911 or police dispatch at 808-935-3311.